Ørsted and Eversource Partner with Local Chambers of Commerce on 2nd Annual Mystic and New London Cleanup
2023-09-18T12:45:13.0000000Z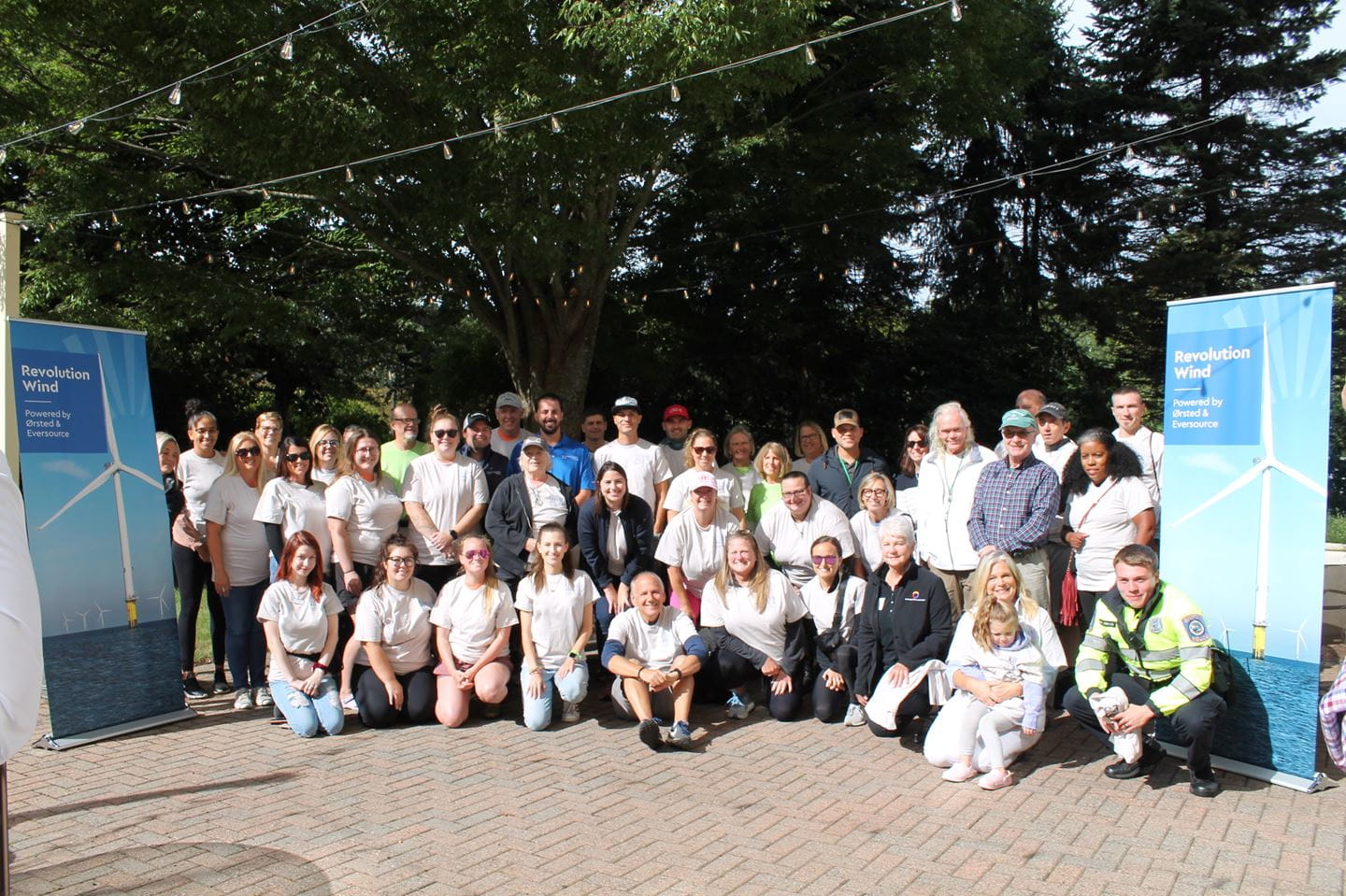 MYSTIC, Conn. (September 15, 2023) – Ørsted and Eversource, developers of Connecticut's first offshore wind farm, Revolution Wind, along with the Greater Mystic Chamber of Commerce and the Chamber of Commerce of Eastern Connecticut, today hosted the second annual Mystic and New London Cleanup. Nearly 50 volunteers from Ørsted and Eversource, the Chambers, the City of New London, local and regional businesses, organizations, and schools participated in the event supporting International Coastal Cleanup Day.

Volunteers collected litter across the two coastal Connecticut communities, including at state boat launches, river access sites, and portions of the Mystic River, as well as South Water Street, Waterfront Park, Bank Street and State Street in New London.

"At Ørsted, we work daily to prioritize coexistence with marine wildlife when we develop and operate our offshore wind projects," said Nicole Verdi, Head of Government Affairs & Policy, New England, Ørsted. "Hosting our annual Mystic and New London Cleanup with our partners in support of International Coastal Cleanup Day is very important to us and aligns with our mission of protecting marine environments while supporting our local communities."

"Environmental stewardship and sustainability are front and center of everything we do at Eversource," said Ray Collins, Manager of Government Affairs and Community Relations for Offshore Wind, Eversource. "At the same time, we are always looking for opportunities to make a difference in the communities where we operate, and we couldn't do it without the support of organizations like the Greater Mystic Chamber of Commerce and the Chamber of Commerce of Eastern Connecticut."

The 704-megawatt Revolution Wind will deliver 304 megawatts of clean offshore wind power to Connecticut and 400 megawatts to Rhode Island, powering more than 350,000 homes across the two states and helping them reach their ambitious climate goals. Ørsted and Eversource have invested more than $120 million redeveloping New London State Pier into the nation's first heavy-lift marine terminal for offshore wind construction. State Pier will serve as the staging and assembly hub for Revolution Wind, which will see offshore construction ramping up in 2024 and is expected to be operational in 2025. Revolution Wind will create thousands of direct, indirect, and induced jobs, as well as permanent operations and maintenance jobs across both Connecticut and Rhode Island.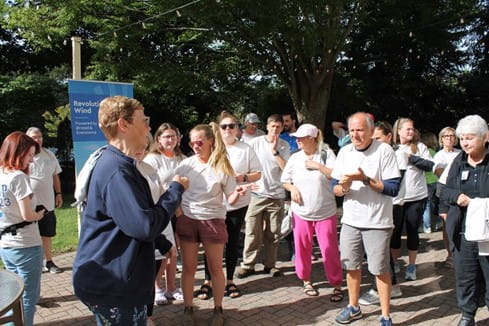 Judi Cox, City of New London and Bruce Flax, Mystic Chamber, with volunteers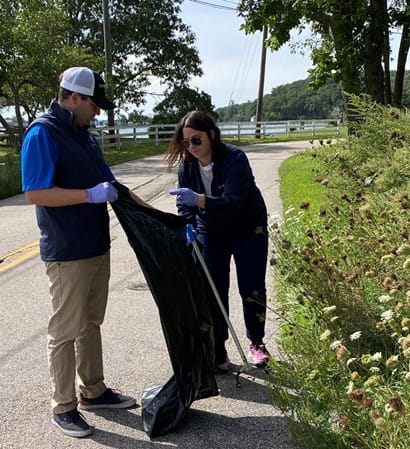 Nicole Verdi, Ørsted and Spencer Rubin, Eversource
About Ørsted
A global clean energy leader, Ørsted develops, constructs, and operates offshore and land-based wind farms, solar farms, energy storage facilities, and bioenergy plants. Ørsted is the first energy company in the world with a science-based net-zero emissions target as validated by the Science Based Targets initiative.
In the United States, the company has approximately 700 employees and a growing portfolio of clean energy assets and partnerships that includes offshore wind energy, land-based wind energy, solar, storage technologies and e-fuels. A leader across the renewable energy sector in the United States, Ørsted holds the top position in offshore wind energy with approximately 5 gigawatts in development and operates America's first offshore wind farm, located off the coast of Block Island. Ørsted has a total U.S. land-based capacity of 5 gigawatts across wind, solar, storage technologies and e-fuels. To learn more about the Ørsted U.S. business, visit
us.orsted.com
or follow the company on
Facebook
,
Instagram
, and
Twitter
(@ØrstedUS).
About Eversource
Eversource (NYSE: ES), celebrated as a national leader for its corporate citizenship, is the #1 energy company in
Newsweek's
list of America's Most Responsible Companies for 2023 and recognized as one of America's Most JUST Companies. Eversource transmits and delivers electricity and natural gas and supplies water to approximately 4.4 million customers in Connecticut, Massachusetts and New Hampshire. The #1 energy efficiency provider in the nation, Eversource harnesses the commitment of approximately 9,900 employees across three states to build a single, united company around the mission of safely delivering reliable energy and water with superior customer service. The company is empowering a clean energy future in the Northeast, with nationally recognized energy efficiency solutions and successful programs to integrate new clean energy resources like solar, offshore wind, electric vehicles and battery storage, into the electric system. For more information, please visit
eversource.com
, and follow us on
Twitter
,
Facebook
,
Instagram
, and
LinkedIn
. For more information on our water services, visit
aquarionwater.com
.